VR is all about spacial relationships- Unlike designing something in 2d, VR lets you visualize exactly how the object will be seen after it is built. It is not uncommon to finish a project and find out that some aspect of the design did not translate from paper to real life as expected. With VR you can quickly evaluate designs and iterate on them as needed. Eventually this workflow will find its way into more designers hands. For now is limited to people who know a 3d package + have basic knowledge of a game engine.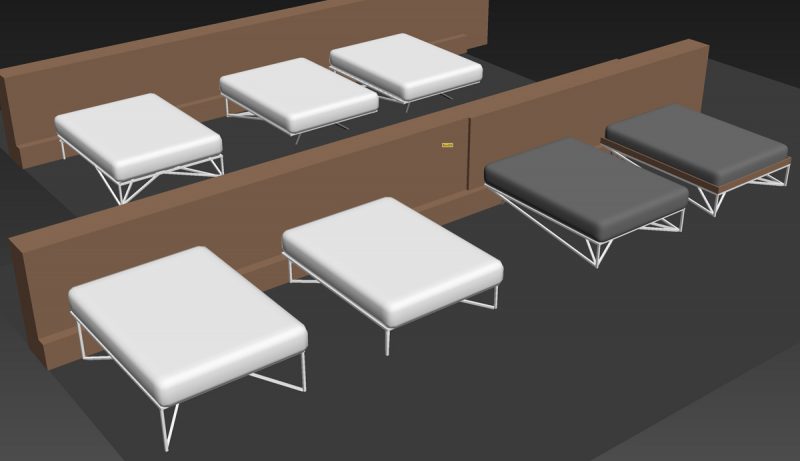 I spent my last few weekends building a new bed frame and took the opportunity to use VR to iterate on different design sketches. This image shows some of the ideas I brought into Unreal to evaluate. A few were clearly too tall, or only interesting from an unrealistically low viewing angle. Eventually I settled on the design with the wood trim and hidden rear legs. This bed frame is reasonably light and very stiff, thanks to the semi space frame design.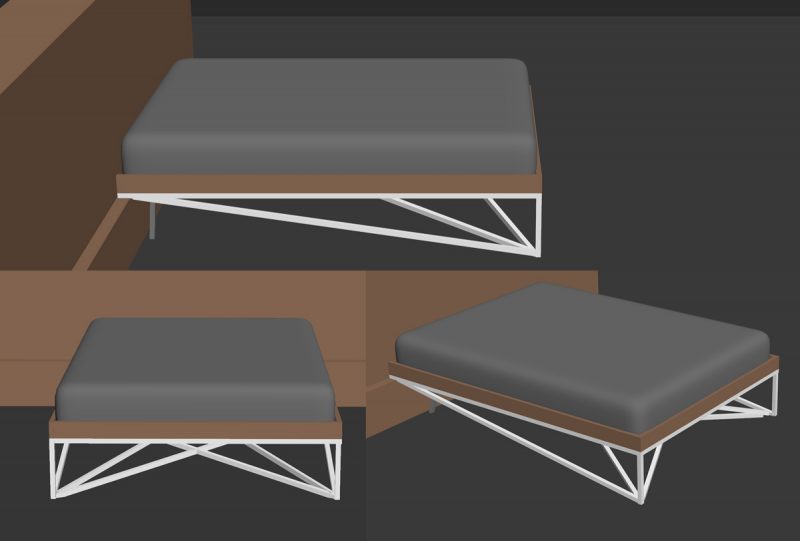 Fabricating the frame was straight forward. This is all 16 gauge 1″ square tube. I made notch templates from my 3d files. The wood is mahogany finished with waterlox. When the finish is fully cured I will knock it down to a less glossy surface. I also cast some low profile urethane rubber feet to protect my floors and not ruin the look of the front legs.
The finished bed in place: