The prototype video got a huge reaction, way beyond my expectations. Different versions of that video have been viewed over six million times. It is really vindicating to see such clear evidence that there is an audience for this kind of game.
In the last few weeks I have been fixing bugs and improving the software side. This week I am back to building new content and my next task is the engine. I have a spare 2001 engine on a stand but its been cleaned up for install in my car. Building a digital version would involve complete disassembly, aggressive cleaning, then surface treatments on all the parts that would get scanned (block, oil pan, head, valve cover). I don't want to fully disassemble the 2001 engine that is ready to be dropped into my car- That leaves me with finally doing my 1995 to 2001 engine swap and using my old 1995 engine. The earlier year engines are also a better fit for Wrench since I can skip the complexity of the VVT system.
My car is particularly easy to work on with the modified front end, removed popup headlights, and lack of accessories (no ac, no power steering). Here are some images of the engine coming out:
With the engine removed, I need to thoroughly clean every part, and take good notes so I know where everything goes. I measured the threads and length of every fastener so I could more quickly model them and identify re-use. I will probably end up adding a bolt head size to the measurements in another pass since I will need that to know what size wrenches will fit the fasteners in game: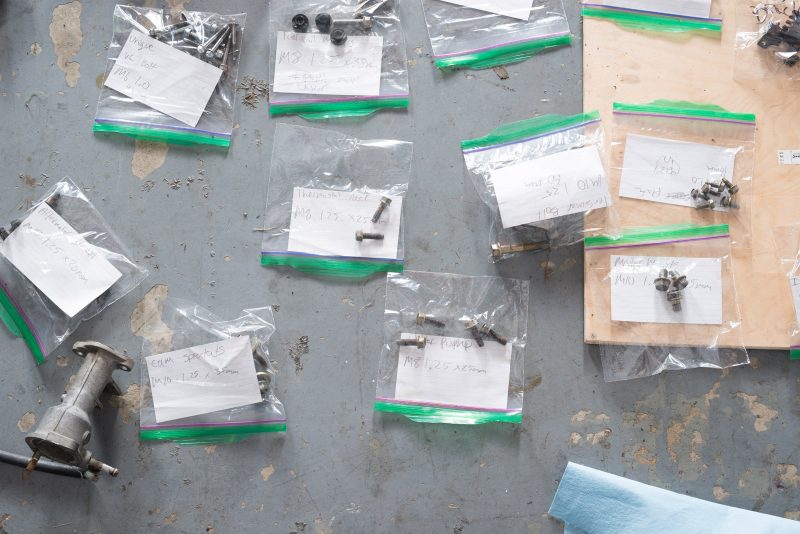 This is the head after a first pass of degreasing. I'm using simple green (not aluminum safe, but this head will never go back into a car) and a cheap pressure washer. The surface treatment I use for scanning will absorb any oil and turn dark. The surfaces need to all be very clean.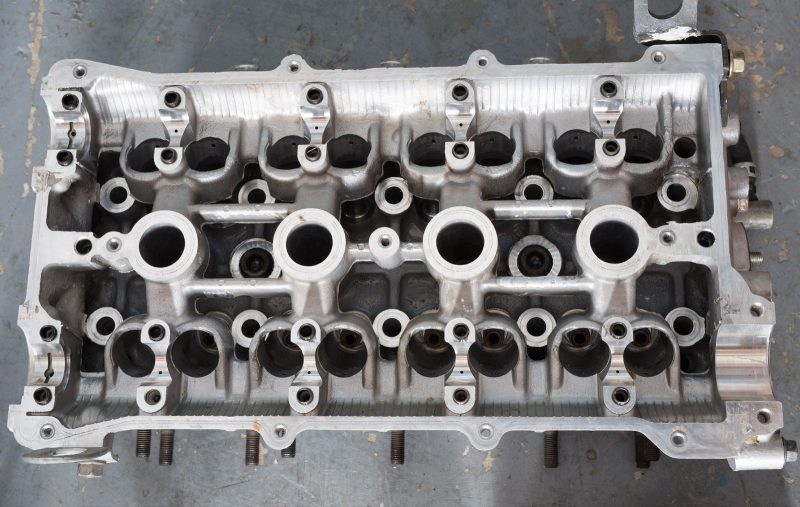 Lastly, here is a image of all the cylinder head parts + clutch parts on my garage floor: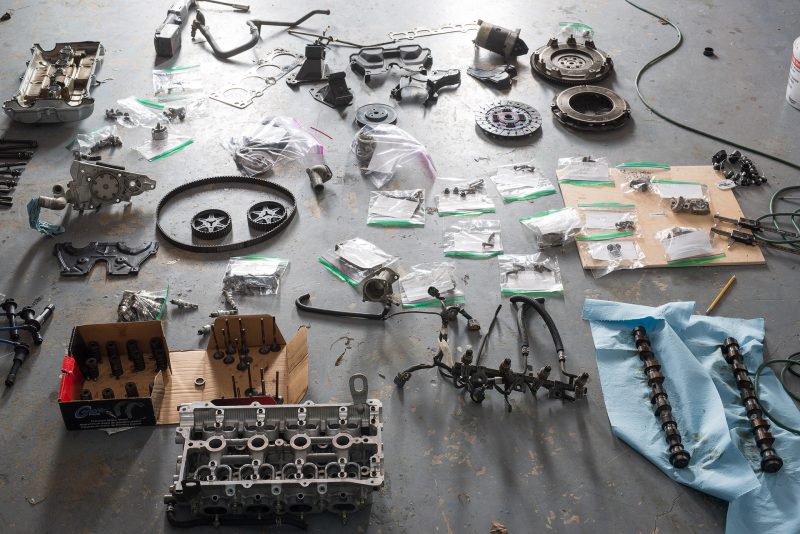 I'm going to try and finish the cylinder head before moving onto the bottom end, which will have a similar number of parts.