Working with my friends at SADfab I designed some brake cooling ducts to fit into the popular Garage Vary lip for the first generation miatas. Like my air intake design, the first step is to do a 3d scan and find out what space constraints I was going to be working with. The duct exit needs to be a 2.5″ OD to work with common 2.5″ silicone cooling duct hose. After a scanning, some quick measurements show that there is more than enough cross sectional area at the smallest part of the duct opening:
The first step was to print a test piece in order to verify the accuracy of the scan: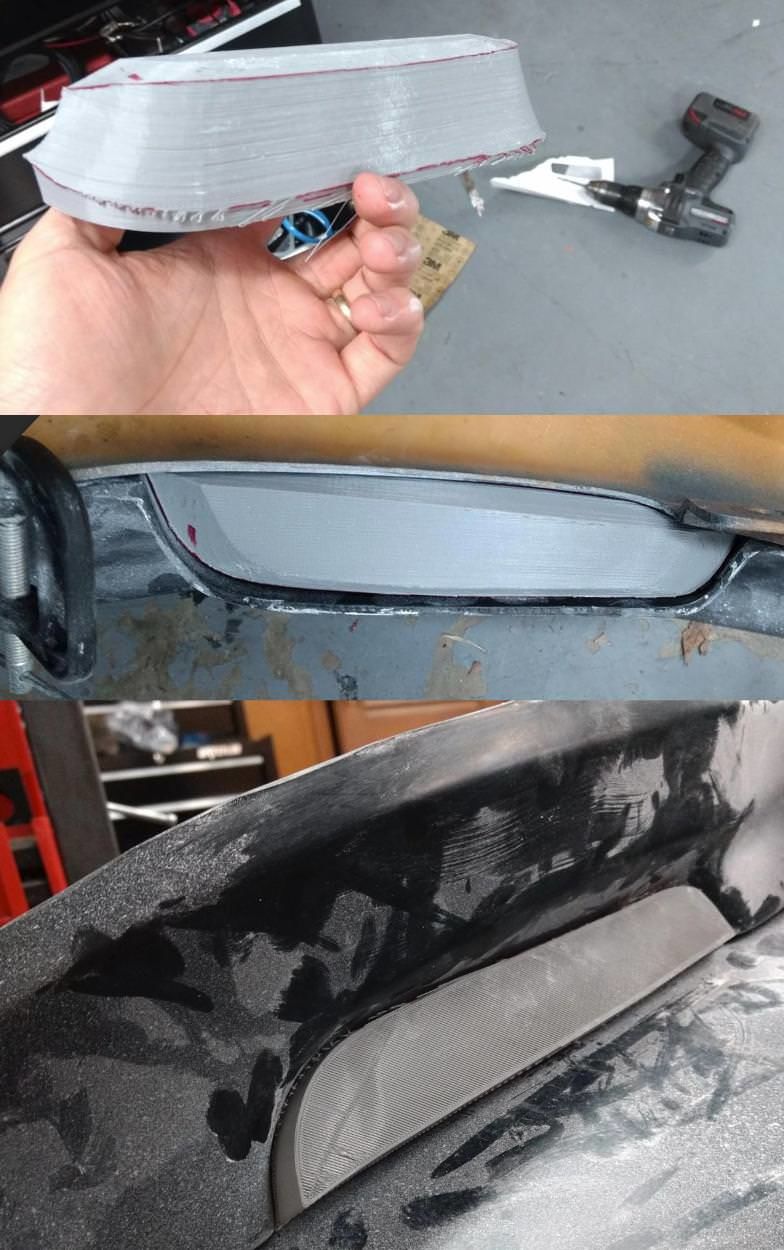 After verifying the fit, I mocked up a few different designs. This part is much more straightforward than my air intake system since there is no bend involved, and it's not packaged into nearly as small of a space. In order to perform well the duct needs to do a few things:
1) Smooth transition between different cross section shapes. Abrupt changes in the surface can lead to turbulence in the flow path.
2) Create a continuous taper in cross sectional area from the large opening to the smaller 2.5″ outlet
3)Provide a positive fit into the bumper opening
4)Come up with a solution to mount the duct into the bumper and lip.
I settled on a dual wall design where the outer wall of the lip is a direct fit for the bumper, and the inner wall acts as the flow surface. For mounting I decided to use m5 countersink bolts with nylocks. In order to reduce the effect of intrusions into the air stream, I created raised bosses for the counter sink hardware and then blended them into the flow surface.
SADfab should have kits for sale soon. More information on their facebook page:
https://www.facebook.com/SADFab-1750837611860022/